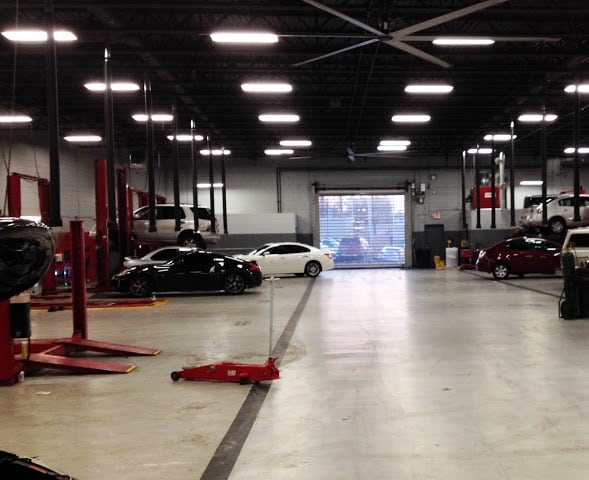 Understanding Your Battery Test Results
After your Nissan dealer tests the condition of your battery, there are five possible results:
Your battery is measuring within the manufacturer's specification for required Cold Cranking Amps or "CCA" (the measuring standard of battery power). Your battery should reliably start the vehicle.
The battery tester has determined that your battery is in good condition, but the voltage or charge level is low. The battery will need to be charged prior to a retest.
The battery tester is unable to complete an accurate test because the battery voltage is low. The battery will need to be charged prior to a retest.
While the vehicle may have started today, soon (particularly under extreme weather conditions) there is the increasing likelihood of vehicle malfunction due to battery failure. We highly recommend replacing your battery before it fails at an inopportune time.
A cell within the battery has degraded. Battery needs to be replaced.
1. Battery "State of Health": The possible battery conditions and test results are: Good Battery, Good-Recharge, Charge & Retest, Replace Battery and Bad Cell- Replace. The recommended service will be determined appropriate to your test result.
2. Battery Performance vs. Specification: Indicates your battery's current Cold Cranking Amps (CCA) vs. the CCA of a new battery.
3. Battery Age & Average Life: Indicates that age of your battery and the average industry-calculated battery life for your geographic location.
How Long Should a Battery Last?
Driving condition you face every day such as climate, individual driving habits and battery age are just a few examples that can impact the life of your battery. There is no single answer- that's why it's so important to perform a battery test at your authorized Nissan dealer. Your Nissan technician can help identify your battery's state of health, current performance, age and average life- all helping to ensure you don't end up with an untimely battery failure.
Nissan Genuine Replacement Batteries come with a 100-month limited warranty (including labor) when installed by an authorized Nissan dealer; 3-year free replacement and a prorated warranty for the balance of 100 months.
When it's time for a replacement, choose the battery featuring top-of-the-line endurance ratings- the Nissan Genuine Replacement Battery.